Your One-Stop Logbook Service Centre in Melbourne
When you purchase a new car, especially from a dealership, you will receive a warranty and a service booklet with your vehicle. This service booklet or logbook is a record of all the times you have gotten your car serviced and if they are done during the scheduled time. Servicing your car according to your manufacturer's instructions will increase its life and will ensure compliance with the warranty conditions.
Get in touch with GTH Automotive in Melbourne today when you need logbook services done according to the manufacturer's specifications. We can work with cars of most makes and models. We will explain all the services that will take place, so you have an understanding about it.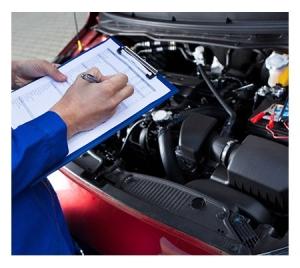 Why Logbook Services Are Essential?
Regular logbook services for your vehicle will ensure that it stays in top condition always. These are manufacturer recommended specifications, so following them will ensure its longevity and you will receive maximum performance from it, at least until the warranty period ends. The warranty provided will remain valid only if the logbook servicing is done as prescribed in the logbook.
When you choose a good automotive mechanic centre like GTH Automotive, rest assured that we will take care of all the logbook servicing process and will comply with the specifications mentioned in the logbook to prevent voiding the warranty. Even if the warranty period is completed, logbook servicing can still be continued during the specified interval to upkeep your vehicle.
Choosing Us for Your Next Logbook Services
Logbook services are designed to maintain the performance of your vehicle. GTH Automotive has a team of exceptional mechanics who can perform logbook services in Melbourne at affordable prices. Our logbook services include inspection of:
Transmission and suspension
Exhaust servicing
Interior and Exterior lights
Serpentine belts
Air filters
Tyres
Windshield wipers and washers
Contact GTH Automotive Today for Comprehensive Logbook Servicing
Enjoy the best performance out of your vehicle with regular and timely logbook servicing from GTH Automotive at the best prices. You also don't have to worry about the logbook service costs as our services are affordable. If at all there is any issue with your vehicle, we will let you know and can also do the necessary repairs. Call us today on 9792 2196 for complete logbook servicing in Melbourne.