Welcome to GTH Automotive Repairs
Complete Car Mechanic Service in Melbourne
Buying a car is a significant investment and choosing the right mechanic for your car can be hard, especially when your car is an expensive one. It takes a lot of courage to entrust your vehicle to a stranger and ask them to pry open its metal exterior and permit them to tinker with your car. It can almost feel similar to a doctor performing surgery and no one will choose the wrong doctor for the job. GTH Automotive is your most reliable auto work centre where one can expect complete car mechanic service in Melbourne with quality service and extra care.

How to Choose the Perfect Car Mechanic Service in Melbourne
Here are a few tips to choose the right mechanic for the job:
Read Reviews: The internet has made the world a smaller place and has consolidated information in a more accessible format. You can read people's opinion on different subjects with ease and know their thoughts on it. The same principle can be applied while choosing an automotive service. Read reviews of different people from different sources on the web before fixating on a mechanic.
Price: No one wants to sell their kidneys to pay the bills for car repairs, but you should be wary of the opposite as well. Choose mechanics who offer competitive prices and more value for service rather than the lowest priced option.
Car Specialization: If the car you are using is not common, then most mechanics might not fully know how to repair or service your car. Do not let your car be a testing object for amateur mechanics to learn their job. Choose a mechanic who specializes in your type of car; look at reviews that suggest that the mechanic you have in mind knows how to work with your model.
Customer Service: Every service-oriented industry should put their customers first. This is the same for the automotive repair and service industry. Look for signs of transparency and friendliness, look for honesty. Trust needs to be built over time, but there will often be obvious warning signs that suggest an untrustworthy mechanic.
Guarantee: Many mechanics offer a guarantee or a warranty on their work. Some might provide guarantees as a gimmick to boost their reputation or wow their customers and won't follow through with it. Choose a mechanic who offers reasonable guarantees on their work if possible.
The Services we offer at GTH Automotive in Melbourne:
GTH Automotive is a one-stop-shop for all your car needs and our wide range of services include:
Auto Repair and Auto Care

Mobile Mechanic Services

Car Window Repairs and Windscreen Repair

Auto Body Repair

Car Alignment Services

Auto Service and Car Maintenance

Roadworthy Certificate or RWC

Logbook Service

Suspension specialist repair and replacement

Brake and Clutch Repair

Car Air Conditioning Regas
Why Choose GTH Automotive?
As one of the highly reputed and trustworthy automotive repair and service centres in Melbourne, there is no better mechanic to entrust your vehicle to than GTH Automotive. We offer a wide range of services at affordable rates without compromising the quality of workmanship. Call us on (03) 9792 2196 right now for our services.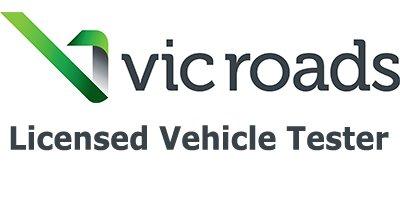 Road Worthy Certificate from $150

Prepurchase Inspections from $99

Personal Service
We're always on call when you need us!

Experience and Knowledgeable
The most experienced staff in the industry

Quality Repairs & Fast Turn Around
You'll be back on the road quickly & safely
TESTIMONIAL
Had a few issues with my car, took it in and had it back by the afternoon. Plenty of problems but we're resolved easily and quickly. Very professional and will not go anywhere else to have my car looked at. Great guys and great communication and work ethic. Can't rate highly enough.
Very Professional and very helpful with any questions I had.
I will definitely be recommending them to anyone in need of a good quality and affordable mechanic!
I never write reviews, but had to for these guys. They are the full package – they know what they're on about, they genuinely look after the customer and keep him/her informed, and they are SO efficient. I've never seen work done so well and so quickly by mechanics and all for a very reasonable cost. I recommend them to anyone looking for great mechanics. After my first experience, I won't go anywhere else.
My family and i can always count on these guys to do the best for us and our cars!! We wouldn't go anywhere else! Thanks for taking care of the Hilux, impreza, patrol and rexy!!! Legends!