The Perfect Car Mechanic Service in Dandenong
GTH Automotive is your one-stop-shop for all your automotive needs in Dandenong. Our excellent reputation over the years has been built on consistent customer satisfaction to the utmost degree. We own a successful team of accomplished technicians who understand the intricacies of a vehicle deeply and love what they do for a living. The passion for our job makes us stand apart from our contemporaries and pushes us forward in the field of car service and repairs. Be it suspension repair, brake replacement, Aircon gas, RWC, or brake, clutch, and suspension repairs in Dandenong, we have the expertise to diagnose the faults in your car quickly and efficiently and repair or replace components as required.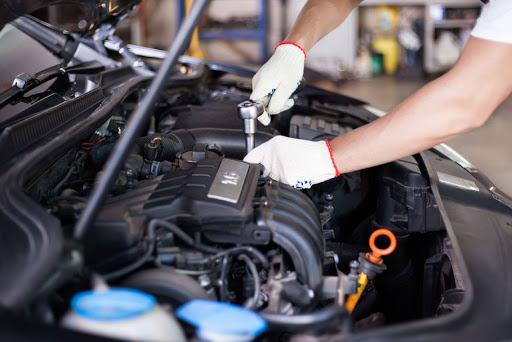 Expert Mechanic for Brake & Clutch, Suspension Repair and Car Air Conditioning in Dandenong
As a one-stop-shop for your entire car needs, GTH Automotive is proud to offer the following services in Dandenong:
Roadworthy Certificate Inspections or RWC Checks: We conduct state of the art roadworthy inspections to issue official roadworthy certificates. A roadworthy certificate is proof that your vehicle is safe to ply on the roads. Although a roadworthy certificate is not a validation for the functional condition of your vehicle, it is mandatory for every vehicle. We offer affordable inspections without compromising the quality of service.
Logbook Servicing: Logbook services help to conduct your manufacturer servicing on your car at sufficient intervals. This is highly necessary if your car is new and you are unable to decide on a proper servicing schedule. Our team of experts will design a service routine for your car so that it runs at peak performance without the risk of voiding manufacturer warranty.
Car Air Conditioning Repairs and aircon regas: Air conditioning is as vital as any other component when it comes to the driving experience. This is incredibly important during long rides in the summer where a car with poor air conditioning can feel like a furnace. To get the most out of your vehicle in terms of the 'experience', an AC in proper condition is a must. We offer exceptional car air conditioning maintenance and repairs so that you do not have to feel sweaty in your car ever again.
Brake Repairs: Brake is arguably the most important component of your car. We will give the attention it deserves and ensures that you have the safest drive.
Clutch Repairs: A bad clutch can detrimentally affect neighbouring components and wear them out, requiring extensive and expensive repairs and maintenance. Our team of experts can diagnose the problem right away and nip them in the bud without letting them become major concerns.
Suspension Specialist Services: We can diagnose and correct any suspension problems and replace damaged components efficiently.
Certified RWC or Roadworthy certificate & Logbook service in Dandenong
GTH Automotive is a reputed automotive mechanic that offers incredible value for its services in Dandenong. GTH Automotive is committed to offering its customers the best automotive services possible using the latest technology, tools, and equipment. Call us on 9792 2196