Car Air Conditioning Repairs & Installation Service in Melbourne
The air conditioning of a car can majorly affect the driving experience of the vehicle. Most people tend to keep the maintenance of car AC at the bottom of their priority list because they are not directly linked to the safety or actual performance of the car. But it can affect safety indirectly, as longer rides need the driver and passengers to be comfortable and relaxed, and a good car air conditioning is the best and easiest way to achieve that purpose. So, stop sweating while driving your car and get your ac maintained right away in Melbourne!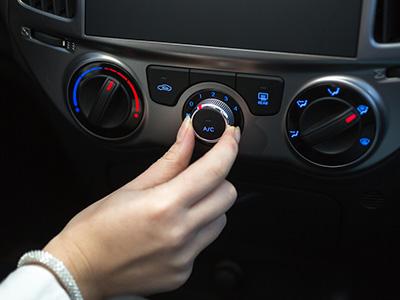 What is aircon regas?
A car air-con regas refers to the replacement of old refrigerant gas in the car air conditioning system to a new one. This ensures adequate cooling during those long summer rides. Aircon recharge can be done by the owner but it is not advisable as there are risks involved. Aircon recharge can be done by the owner but it is not advisable as there are risks involved as visiting a specialist. So why waste your time and energy on aircon recharge kits when you can visit a good car air conditioning service centre like GTH Automotive in Melbourneto do aircon recharge at attractive prices. A regularly regassed car air conditioning is necessary to be comfortable in hot weather and quickly demist the windows in winter. Additionally, the pipes are more likely to crack and parts are prone to seizing up in the long run without proper regas.
When is the right time to do aircon regas?
The tell-tale sign of the need for car air conditioning regas is when the air blown from the vents have stopped becoming cool. Moreover, if your last regas was a while back, it is probably time to do a new one. It is important to use your car air conditioning all year so that it is in top condition. It is advisable to do car aircon regas every two years or so for optimal performance and prevent major repairs.
Why Choose Us for Car Aircon Regas or Recharge in Melbourne?
Normal servicing regimens for cars tend to ignore the air conditioning system because the servicing is focused more on roadworthiness and safety. Regas services need to be requested specifically and it is advisable to do so. There is no better place in Melbourne to get air con recharge and repairs than at GTH Automotive! GTH Automotive provides exceptional aircon recharge deals that will blow your mind with their affordability and efficiency. Our range of services related to the air conditioning of your vehicle includes:
Evaporators & Condensers
R134a re-gas / re-charge
Supply and Installation of Car Air Conditioning
Aircon Regas servicing including new gas, oil, dye, and a leak test.
If you understand the importance of proper air conditioning and how it enhances the driving experience of your car, call us right now on 9792 2196 to get the best air conditioning recharge and repair services in Melbourne at competitive prices. You can also contact us via mail at [email protected]